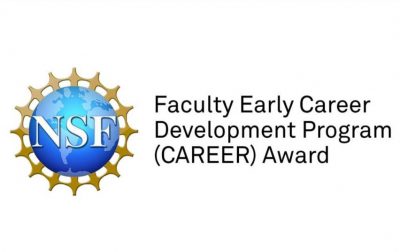 A prestigious group of UConn faculty are being honored this year as the University's latest recipients of early-career awards from the National Science Foundation, recognizing their potential as role models in education and research.
The UConn Board of Trustees and Interim President Radenka Maric recognized 10 faculty members, including Neag School Assistant Professor Ido Davidesco, at Wednesday's trustees meeting, noting that the NSF has indicated others might also receive the prestigious recognition in coming months.
The CAREER Awards come with five-year grants that are especially valuable to support early-career faculty in their research and their career development.
UConn received as many or more awards in the past three years as many leading research institutions, Maric said, including Dartmouth College, Emory University, Georgetown University, Harvard University, California Institute of Technology, Tufts University, Vanderbilt University, Yale University, and others.
"It tells you that we are a powerhouse in (having) faculty with curiosity, with passion to teach, and with passion for science, and I think that with those faculty, we can achieve new highs," Maric said, adding that UConn also prioritizes retaining talented faculty with support that can help them flourish at the University.
She also noted that the new CAREER Award recipients are among many young faculty that UConn has recruited in recent years, including some fresh from finishing their postdoctoral programs, and who've made an immediate positive impact.
As Maric said at Wednesday's meeting, "Our students come to UConn to learn from the best".
---